Item Specifics - Music: Other Formats
Format:
iTunes AAC (.m4p)
Genre:
Soundtrack, Theater
Sub-Genre:
Film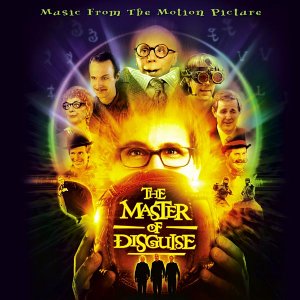 The Song
You are bidding on the song Double Dutch Bus, a remake by Devin Vasquez of the Frankie Smith classic. I don't know what he's saying, but it's still a good song!
I bought this song from the iTunes Music Store after listening to the 30 second preview. I bought it, but I felt it paled in comparison to the original. Now my loss is your gain because you can get this used song on the cheap. Some people sell their used CDs, I'm selling my used AAC!
It was featured in the movie Master of Disguise staring SNL alum Dana Carvey. While I haven't seen this move, I understand that there was something about a turtle involved. If you buy this song, you'll be able to listen to the part around 0:45 where Devin changes the lyrics to her own, or the false stop around 3:00. You can even listen to the entire song straight through, you're in control when you win this auction!
The Format
This auction isn't for just anyone. For starters, you must have Apple's iTunes to play the song. Windows users can still bid, but they'll need to wait until iTunes for Windows comes out later this year to listen to it. But that's not everything
Because this is a legally purchased song, it has some weird licensing stuff (called Digital Restriction Management, or DRM). This means it may be tough to get it to work on your system. Still, I'm a geek and will do my best to make sure you can listen this fine song. If we cannot get the song to play on your system, I will refund your purchase price.
Delivery
The shipping and handling charge will be an egregious $0.00 and I will ship the song by your choice of email or password protected web site. Contact me after winning the auction to let me know how to deliver it to you.
Because of limitations to iTunes Music Store, this song cannot be shipped outside of the United States. Sorry Dutch Double Dutch Bus fans!
More Information
In case you're curious, the filename is 07 Double Dutch Bus.m4p and it is 3,391,504 bytes long or 3.2 MB. As I figure out how exactly we will transfer the song I will post more information on my weblog at http://george.hotelling.net/ Please email me if you have any questions about the auction.
Happy Bidding and Good Luck!
---
On Sep-03-03 at 14:00:39 PDT, seller added the following information:I could have sworn I added this to the auction, but I will be donating all profits to the Electronic Frontier Foundation. Happy Bidding!
---
On Sep-03-03 at 17:33:37 PDT, seller added the following information:While I may have written a quips in the description, I can assure you that this is an actual auction. If you do not intend to pay what you bid, you should cancel your bid. I will be canceling low feedback bidders with a high bids and contacting high bidders. If you are a serious bidder I recommend contacting me to let me know that that is the fact, or you risk having your bid canceled. You be held responsible for your bid.
---
On Sep-03-03 at 19:20:00 PDT, seller added the following information:Every effort will be made to comply with eBay rules. As such, the delivery will be made in a way that does not conflict with eBay's listing guidelines on the sale of products delivered electronically through the Internet.
---


Free Counters powered by Andale!